Solar Control Window Film Suppliers UK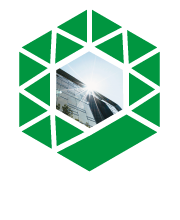 Dymond Products Ltd range of Solar Control Window Films include some of the most effective solar heat rejection window films available for both commercial and residential applications.
Solar Control Window Film
Dymond Technical Window Films have the perfect solution to heat and unwanted glare in your home or workplace. Our range of solar control films provides the solution to excessive heat and uncomfortable glare without the need to install separate and more costly products
Glare can make working conditions near unbearable, this is commonly solved using blinds, but by using our range of films you can keep the outside view, while cutting out the glare
Excessive heat is another problem affecting any premises with glazed windows. This is commonly solved with the use of air conditioning and other cooling systems. These systems are expensive to operate and consume a relatively large amount of space once installed. With the application of one of our many specialist solar control films this expensive will be far reduced and new space can be opened up for better use.
External Grade Solar Control Windows
Specifically constructed for outside application incorporating externally weatherable UV Inhibitors impregnated in both the body of the material and adhesive system together an extremely durable exterior scratch resistant coating to protect the window films from the harshness of the external climate and environment providing the highest performance in solar control.
Our product range includes reflective and colour tinted reflective films.
Dymond Solar Control Window Films sets the industry standard and are designed for challenging environments where a high level of solar control is needed.
Our network of 'Approved Installation Partners' travel the length and breadth of the United Kingdom and beyond working with businesses, organisations and government departments and agencies installing our wide selection of window film.