Estate Solar Control Window Film Suppliers UK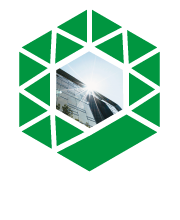 The Dymond range of Estate Series Solar Control window films use today's most advanced metalizing technology to create high quality products with outstanding performance characteristics and unsurpassed beauty.
These innovative films provide a subtle, tasteful appearance that's ideal for both commercial and residential applications.
Suitable for application to windows, partition glazing, glazed exteriors, structural glazing, curtain walling, roof-lights and atrium glazing to effectively and economically reduce the problems associated with solar heat gain and visible glare.
There are a variety of grades available offering different performances and colour choices to best meet your needs.
A patented superior scratch resistant coating is featured on all Dymond Technical Window Films.
Estate Series Solar Control Window Film
Estate Series Sputtered Window Films are the perfect solution to heat and unwanted glare in your home or workplace. This range of films provides the solution to excessive heat and uncomfortable glare without dramatically altering the appearance of a building facade.
These films are available in three distinctive categories comprising of NEUTRAL or NATURAL that both provide a beautiful finish retaining a clear view to the outside together with special DUAL REFLECTIVE films so you can keep the outside view even at night while cutting out the glare during the day.