Safety & Security Window Film Suppliers UK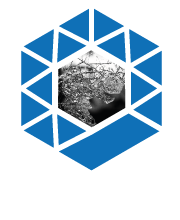 For added protection against accidents and intrusions, choose Dymond Defender Safety & Security Window Films. Our safety and security films help strengthen glass and reduces the risk of flying shards in case of accidental or deliberate impact or explosion.
Dymond Products Ltd Technical Window Film has a vast range of 'Dymond Defender' safety and security window films that can help reduce the risk of an intruder entering your premises, shop, office, factory or home.
Security window films applied to your existing glass windows can reduce the ability of a person being able to enter through a buildings glazing.
The films do this by Holding the Glass Together and the window film will act as a failsafe in the case of the glass shattering, holding the fragments in place and preventing entry.
Glass, particularly toughened glass is far more fragile than people are lead to believe. Using the correct equipment a person can easily cause a toughened glass pane to completely shatter within seconds, opening up a potential point of entry into your premises.
Due to our films being flexible they are not subject to shattering and therefore are the ideal solution to intruder protection. There are many types of these films available depending on your individual circumstances.
Blast Mitigation
Thicker gauge laminates protect people and property in the event of an explosion whether chemical, gas or the deliberate act of a bomb blast.
Film Types DD 7CL PS (7Mil – 175μ) / DD 8CL PS (8Mil / 200μ) / DD 12CL PS (12Mil / 300μ) / DD 15CL PS (15Mil / 375μ)
These films are all tested to ISO 16933 Blast Mitigation 'Open Arena Air Blast Testing'
Certified to BS EN 12600 Class 1B1 'Glass in Building – Pendulum Test – Impact Test Method and Classification for Flat Glass'.
Edge Retention Systems
Enhanced Blast Mitigation can be achieved with the use of thicker gauge laminates anchored to the glazing framing system with Dymond Platinum Edge Retention Systems to further dissipate the blast force to provide a higher level of protection to people and property in the event of an explosion.
Manual Attack Anti-Vandal
Thicker gauge laminates are also certified to BS EN 356: 2000 'Glass in Building – Security Glazing-Testing and Classification of resistance against manual attack' to protect people and property in the event of deliberate attack or vandalism.
Containment of Overhead Glazing
Film Types DD 8CL PS (8Mil / 200μ) gauge laminates protect people and property in the event of overhead glazing failure.
These films have been tested and certified to GGF Standard 5.18.5 Recommendations for Adhesive Backed Polymeric Film Applied to Glass in the Overhead Position for Containment of Glass in the Event of Failure: Test Method.
Glazing Safety & HSE Regulation 14
Dymond Defender film type DD 4CL PS (4Mil / 100μ) is certified to BS EN 12600 Class 2B2 'Glass in Building – Pendulum Test – Impact Test Method and Classification for Flat Glass'
Applications:
Used principally to up-grade sub-standard glazing to meet the requirements of the Building Regulations pertaining to Safety Glazing Materials for use in Building. Upgrades sub-standard glazing to achieve compliance with The Workplace (Health, Safety & Welfare) Regulations – Regulation 14 – 1996 Can be used to increase glazing safety generally wherever there are concerns about securing a safer environment Clear 100micron (4Mil) Safety Film is also recommended and specified by the UK Home Office Scientific Development Branch for Blast Mitigation on windows in buildings above the 11th floor.
Regulation 14 Critical Locations in internal and external walls

Shaded areas show critical locations to which requirement N1 applies. Shaded areas must conform to Regulation 14 and meet the requirements of BS6206 and or BS EN 12600 (i.e. Glazing in areas numbered 2,4,5,6,7,8 & 11).