PLATINUM FLEXIBLE EDGE RETENTION
Dymond Platinum Flexible Edge Retention Anchoring Systems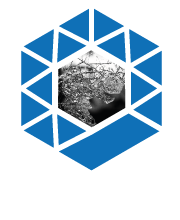 The advantages of high-tensile strength window film is further increased when used in conjunction with edge-retention, providing an all important anchor.
Anti-shatter film in combination with edge-retention anchoring will provide:
Increased protection in the event of high velocity blast
Enhanced safety and security protection
Protection in the event of unpredictable spontaneous glass failure
Enhanced protection and reduced destruction in the event of hurricane storms and flying debris
ANCHORING SYSTEMS, CHOOSING THE RIGHT ONE FOR THE JOB
Rigid systems are available in different finishes and colours and suitable for either internal or external application.
The precious element in enhanced protection
The correct edge-retention system for the job…
When glass fails, it presents two major threats
Flying shards of glass can produce lethal projectiles causing severe harm to people
In addition, window openings that have been breached leave your building open to the elements and unsecured
Platinum Flexible Edge Retention Anchoring Systems
A retrofit solution using a very high bonding adhesive system, this edge-retention system has been designed to absorb and transfer impact load evenly across the system without deterioration, helping to retain glass fragments and reduce the likelihood of injury
Our range of Flexible Edge Retention systems, in conjunction with our safety films or existing compliant safety film installations, ensures a resistance to repeated attack whether in the event of an attempted break-in and security threat or blast mitigation and resistance to glass failure due to unexpected spontaneous failure or windborne debris
Designed to absorb and dissipate the impact load providing enhanced protection for the occupants of a building and potentially the continuance of business!
Platinum Flexible Edge Retention Anchoring Systems
In the event of high-velocity blast attack, flying shards of glass can have a devastating effect causing injury and even death for a building's occupants. When windows, doors and overhead glazing fail, the blast overpressure from an attack will enter the building taking shards of glass with it but also again leaving your building and business open to the elements creating further havoc and destruction
Tested and proven to provide a high degree of protection in explosion range trials
Also tested to the Glass and Glazing Federation's Recommendation 5.18.5 for Adhesive backed Polymeric Film Applied to Glass in the Overhead Position for Containment of Glass in the Event of Failure:
Utilising a very high-bond adhesive system ensures enhanced protection
Available in a range of colours to match existing mullions and ensure continued aesthetics
An upgrade opportunity for all existing filmed glazing to ensure enhanced protection
GGF STANDARD 5.18.5
Clear Safety Film Certified to BS EN 12600 Class 1B1 fitted with Dymond Platinum Rigid Edge Retention Anchoring System has passed the GGF Standard 5.18.5 "GGF Recommendations for Adhesive Backed Polymeric Film Applied to Glass in the Overhead Position for the Containment of Glass in the Event of Failure: Test Method" for Self Load, Uniform Load and Weather Tightness.
BLAST MITIGATION: ISO 16933 & GSA STANDARDS
Dymond Products Ltd had a requirement to test different combinations of glass and window film in support of ongoing research. On 14th March 2011 a series of explosive trials were performed to assess the performance of the targets provided by Dymond Products Ltd.
Test Facilities: The trials were managed by SJH Projects Ltd at the facilities of Ordnance Test Solutions Ltd in Faldingworth, Lincolnshire UK. This facility is fully accredited and is a major supplier of testing to the UK Government and Ministry of Defence as well as a wide range of commercial customers.
The performance of the targets was defined according to the 'US General Services Administration, Standard Test method for Glazing and Window Systems Subject to Dynamic Overpressure Loadings' and in accordance with ISO 16933 Open Arena Blast Test.
Test Designation: Dymond Products F6
CL200micron Safety Film Standard Daylight Application in accordance with GGF Standards + Dymond Rigid Edge Retention System
Peak Reflected Overpressure 1.62 Bar / 23.496 PSI
Result: Performance Condition 1
Comments: Major cracking but no penetration
As in accordance with GGF Data Sheet 5.18.6 "GGF Recommendations for Blast Mitigation: Adhesive Backed Polymeric Film Applied to Glass"